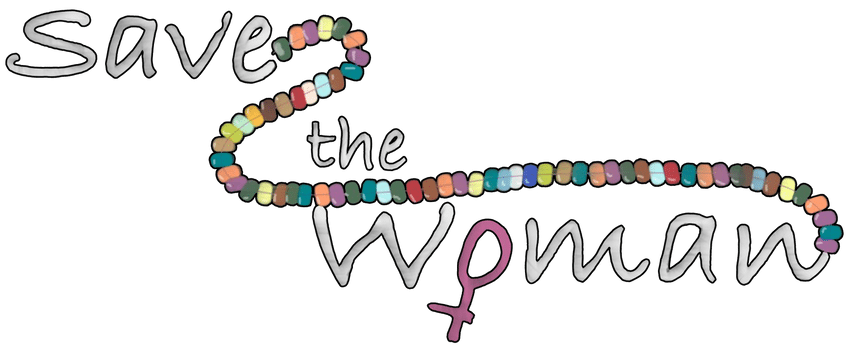 2015 – The Beginning
Save The Woman started as the brainchild of Olalekan Odedeyi, as a result of his involvement in Millennium Development Advocacy  training while serving as a member of National Youth Service Corps. Olalekan developed an interest in MDG Goal 3, which seeks to promote gender equality and empower women.
He established contact with the Welfare Department within the Nigerian prisons service to conduct a thorough needs assessment. It was revealed that being put in prison in Nigeria is like a bomb exploding in the women's lives.
The social consequences for these women mean that on release they are not welcome in society, leaving them with nowhere to go, no employment, no relationships and no skills to move forward. This causes them to re-offend meaning the women often never leave prison permanently, because once they're in the system, there are no rehabilitation programmes and they become trapped in a vicious cycle. We decided to build the women's work skills through piloting the production of chalk in prisons.
Following the pilot, feedback was collected from the women. From the feedback, Save The Woman recognised that while the skills learnt from the chalk making were valuable, the women wanted something more engaging, more relatable and more stimulating. Save The Woman therefore introduced jewelry making.
The results of the first jewelry workshop were outstanding. Save The Woman DOUBLED the number of ladies taking part in the programme. The organisation has developed steadily since 2015 directly impacting on 358 lives and empowering 6 women.

In 2015, It was an opportunity to develop Save The Woman at Teesside University, in a whole new area. Research identifies Middlesbrough as the 6th most deprived local authority in England. Children living in Middlesbrough are some of the UK's poorest and most vulnerable with an average child poverty rate of 37% rising to 61% in the most affected wards compared to 20% nationally. Save The Woman decided to expand to North East of England.
Most women entering prison have committed a non-violent offence, the offence of food theft accounts for over half of those serving 6 months or less. Save The Woman sees the value of investing in this project, working with these vulnerable women to reduce the rate of re-offending. Re-offending is not just bad news for society – it is catastrophic for the women themselves and tears families apart.
In 2016, Save The Woman made a successful pitch to KPMG and was awarded a grant. Save The Woman recruited 18 people in Nigeria, 4 in Zimbabwe and 15 students as volunteers from Teesside University. Student volunteers gained an insight into their potential future career choice, and enhanced their technical and business skills, especially how to set up and efficiently run an international business.
It also empowered them with the capability to acquire strategic planning and management skills in an international project. 
2017 – Laying Strong Foundations
In 2017, we extended our collaboration to work with
My Sister's Place
in the UK which is an independent specialist 'One Stop Shop' for women aged 16 or over who have experienced or are experiencing domestic violence. They aim to challenge inequality in access to safety, justice, health and wellbeing, and campaign for change to shape future policy and practice. There is great potential in our partnership. Together the two organisations can tackle Gender Equality and ensure the women we work with access Justice and improve their quality of life. Jewellery making was an integral part of our programme in 2017. Development of our
web based shop
provided us with a cost effective retail opportunity.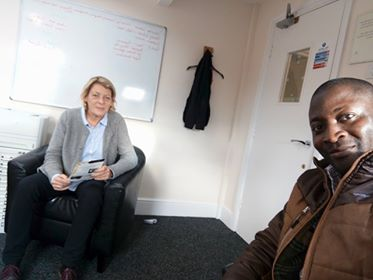 2018 – Building Partnerships
Jewellery production drove our success in 2018. We expanded the number of designs and promoted our web shop.

Also in 2018, we were honoured to be one of the top five female empowerment projects in the United Kingdom. It was an amazing experience to pitch at the Diageo Great Britain Women Empowerment ITC Final on the 28th March 2018 at their office in London.

Save The Woman has made a life-changing impact on female inmates, ex-offenders and their children in Nigeria. These women are trapped in poverty and a life of crime. Since the birth of Save The Woman, we have directly impacted thousands of lives, both adult and children.

In November 2018, Save The Woman supported the launch of the African and African Caribbean Network at Teesside University. The theme of the launch event was African Renaissance. The keynote address was given by IDPAD Coalition UK.

Save The Woman will use the UN International Decade for People of African Descent as a catalyst to drive positive change in the lives of women and children affected by the prison system.


2019 & 2020 – Strengthen Relationship & Partnerships
In March 2019, Save The Woman organised a 'Commonwealth for Africa' Conference at Teesside University. However, the year 2020 event was a two day interactive and empowering event as a retreat to explore African Community Prospects in 2020 and Beyond.
The two-day event attracted a host of amazing audiences from London, Milton Keynes, Newcastle, Bradford, Watford, Leeds, Wakefield and different parts of the country.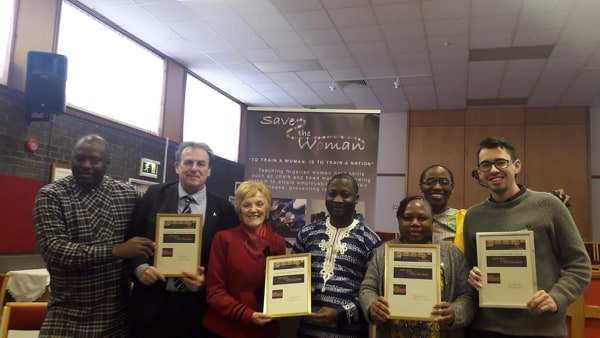 Africa4u in collaboration with
Save The Woman
Awards also took place in the City of Middlesbrough as part of The Commonwealth for Africa 2020 – Below is the list of the winners
Barry Coppinger, Police and Crime Commissioner, Cleveland Police
Pastor (Mrs) Toyin Amao, Mountain of Fire, Miracle and Ministries, Middlesbrough
Andy Price, Former Head of Academic Enterprise, Teesside University
Ibim Banigo Fapohunda, Former Director, Save The Woman
Sade Sangowawa, Founder & Chief Executive, Cultures CIC
Luke Pottage, Teesside University Graduate
Councillor Alma Hellaoui, Newport Ward, Middlesbrough Council.
2020 and Beyond – Making Giant Strides
Our plans for 2020 include building on the foundations laid in previous years and making the organisation a key player in the sector. Partnership with My Sisters Place and Women's Entrepreneurship Day will help us make a greater impact in the UK, Nigeria and Zimbabwe.
Income generation will be stepped up by accessing grants in order to take forward a winning formula: transforming lives by transferring skills and providing a means to earn an income. In addition to making chalk and jewellery, Save The Woman plans to run workshops in hand printing textiles, making soap and making candles. Enabling women to market their products at existing craft fairs and participate in Community Festivals.
As we all know, in September 2015, World Leaders agreed Agenda 2030, an ambitious new agenda to end poverty, combat climate change and fight injustice and inequality over the next 15 years. Consequently, Save The Woman is an organisation that focus on the following Global Goals:
To reassure you of Save The Woman's commitment of working towards addressing the Global Goals to improve the lives of the most vulnerable and marginalised